Web3 sales careers are taking off alongside the growth of blockchain technologies. As decentralized apps, NFT marketplaces, crypto companies, and metaverse platforms proliferate, demand for sales talent with blockchain expertise is skyrocketing.
In this guide, we'll explore web3 sales roles, key skills needed, top crypto/blockchain companies hiring, and current open job listings to launch your sales career in this exciting space.
What Are Web3 Sales Jobs?
Web3 sales jobs involve selling products, services, or partnerships related to decentralized blockchain technologies like cryptocurrency, NFTs, Metaverse platforms, and other Web3 applications.
As blockchain adoption grows globally, there is a huge demand for sales professionals who deeply understand these new technologies and can effectively communicate their benefits to prospects.
Common web3 sales roles include:
Account Executive
Business Development Manager
Partnerships Lead
Sales Engineer
Growth Manager
Responsibilities typically involve prospecting, giving product demos, negotiating partnerships/deals, and managing key accounts. Sales skills are vital, but blockchain/crypto expertise is also hugely valued.
Read Also:- Web3 Business Ideas 
Web3 sales roles exist at crypto exchanges, NFT & metaverse platforms, blockchain infrastructure companies, crypto wallet & payment providers, decentralized finance (DeFi) startups, VC funds investing in blockchain, and more.
Key Skills for Web3 Sales Jobs
To succeed in web3 sales, these skills are most in demand:
Communication & Presentation Abilities: Conveying complex blockchain concepts clearly and persuasively to prospects and clients.
Strategic Thinking: Identifying high-value targets, crafting compelling messaging, and developing relationships.
Persuasion & Negotiation: Closing deals and partnerships with mutually agreeable terms.
Account Management: Building strong, lasting client relationships and upselling/expanding accounts.
Blockchain/Crypto Knowledge: Understanding how the technology works and its real-world applications and benefits.
Passion for Web3: Genuine excitement for the blockchain space and its potential impacts.
Technical Aptitude: Ability to quickly grasp blockchain-related concepts, products, etc.
CRM Experience: Managing sales pipelines and tracking prospect engagement in CRM platforms like Salesforce.
While sales abilities are most important, blockchain expertise is a huge advantage and can be learned on the job. A genuine passion for decentralized technology is also key.
Top Web3 Companies Hiring Sales Roles
Many leading crypto, blockchain, and Web3 companies have open sales roles currently. Here are some of the top ones hiring:
Coinbase: The top cryptocurrency exchange with over 100 million users globally.
Binance: The world's largest crypto exchange by trading volume.
ConsenSys: Leading Ethereum software company founded by Ethereum co-creator Joseph Lubin.
Polygon: Ethereum scaling platform to build and connect Web3 apps.
Chainlink: Leading decentralized oracle network providing real-world data to blockchains.
Axie Infinity: Blockchain-based trading and battling game with over 2.5 million daily users.
Dapper Labs: Creators of NBA Top Shot NFTs and Flow blockchain. Valued at $7.6 billion.
OpenSea: Largest NFT marketplace with over $20 billion in all-time sales.
Yuga Labs: Creator of Bored Ape Yacht Club NFT collection worth billions.
a16z: Major crypto/blockchain VC firm managing over $3 billion in assets.
These are just a sample of the many top crypto, blockchain, and Web3 companies with open sales roles currently.
Current Web3 Sales Jobs Openings
Here are some current open sales positions at leading blockchain companies: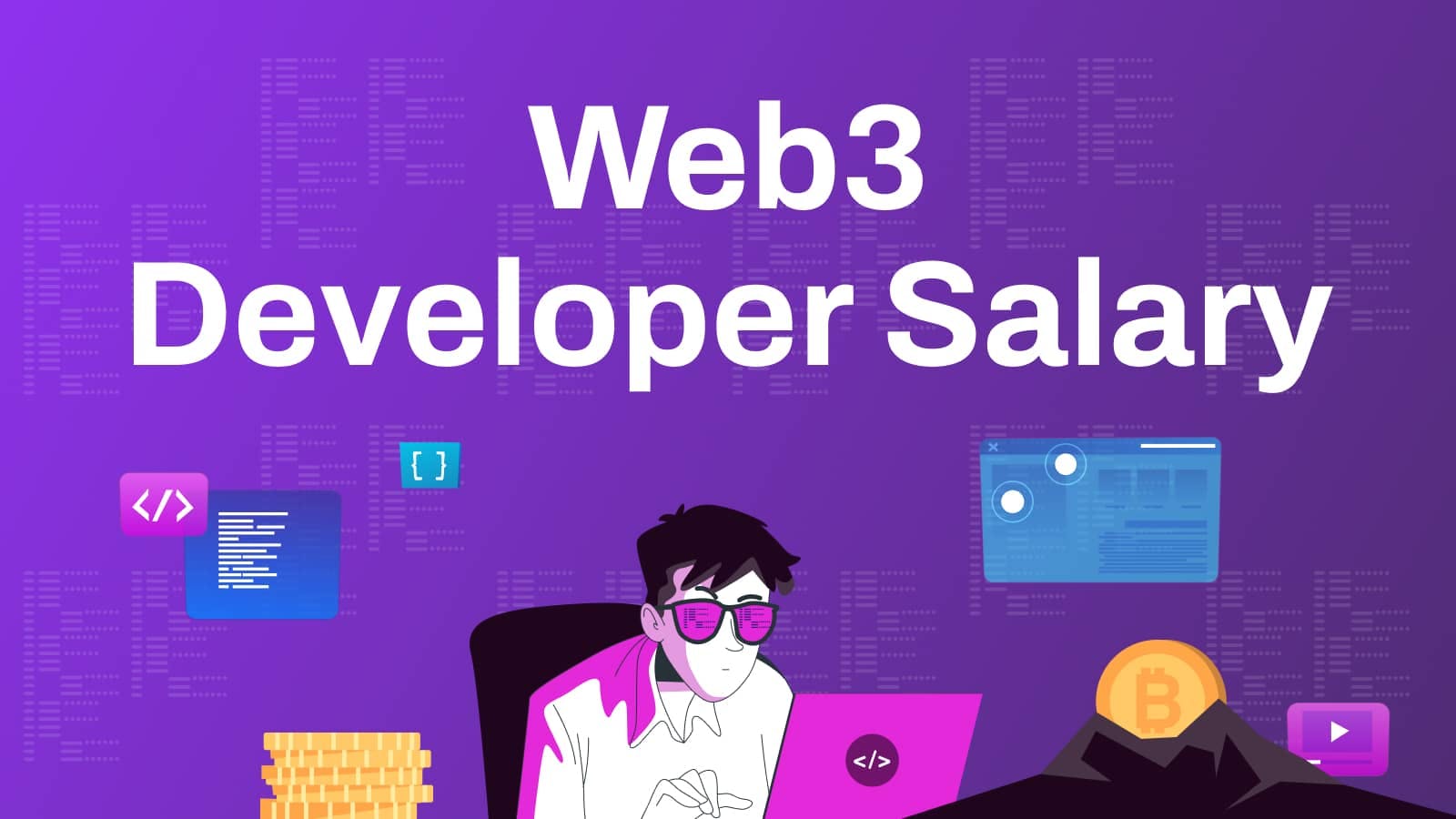 These are just a sample of the many sales openings currently available at leading crypto and blockchain companies. New roles are opening up daily in this fast-growing space.
How Much Do Web3 Sales Jobs Pay?
Salaries for web3 sales jobs roles can be quite lucrative, especially at later-stage blockchain startups and public companies.
Here are typical earnings ranges:
Account Executive: $60k – $150k
Business Development: $90k – $220k
Sales Engineer: $100k – $200k
Partnerships Lead: $150k – $250k
Sales Management: $200k+
Much of the compensation is commission-based or tied to quotas. Top performers at funded crypto startups can earn $300k+ in total compensation.
Equity like stock options is also commonly provided, offering upside if the company grows substantially. This creates opportunities for life-changing wealth creation in the blockchain space.
Key Tips to Land a Web3 Sales Job
Here are some top tips for breaking into web3 sales: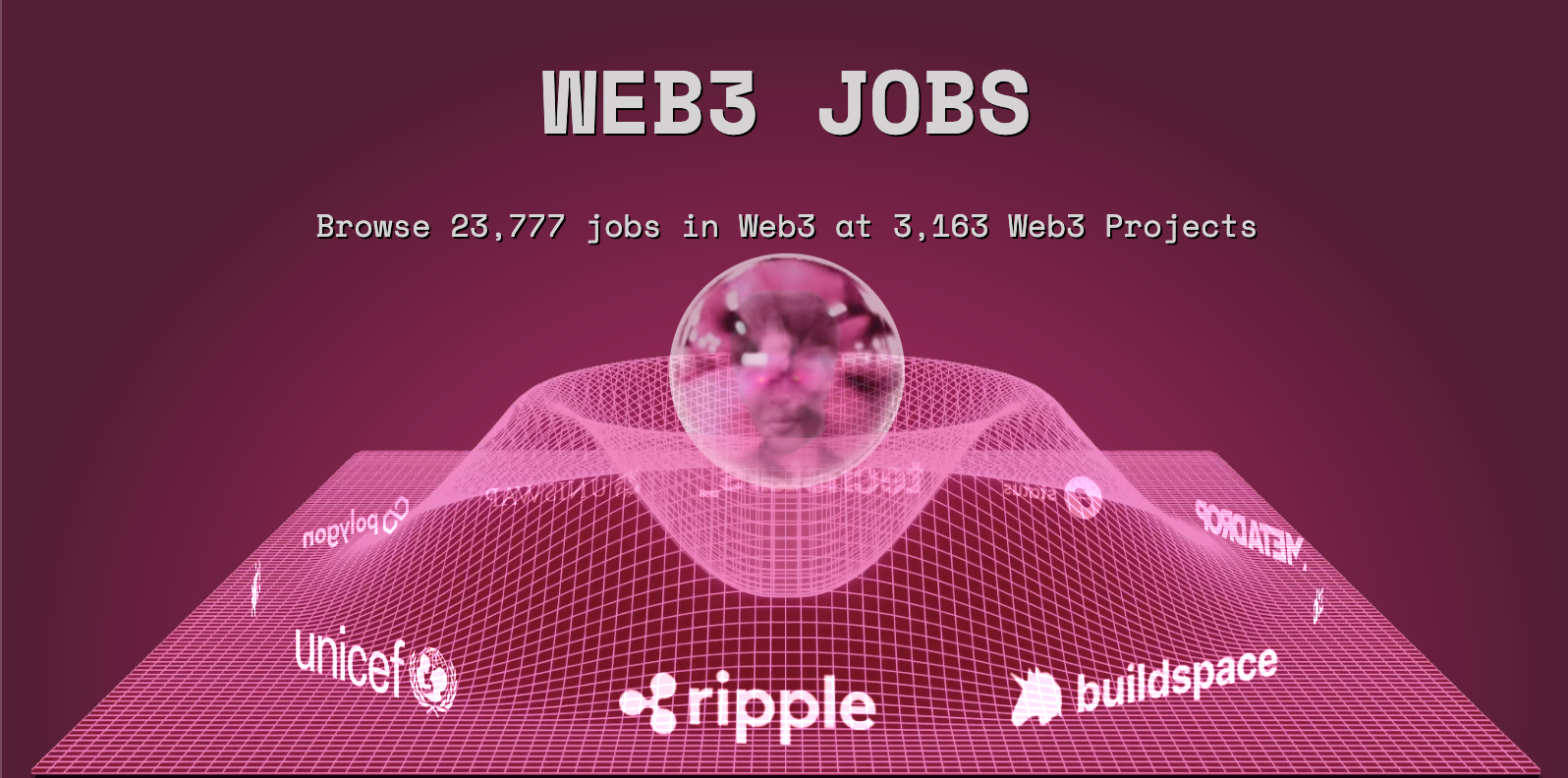 Highlight Relevant Experience: Tailor your resume to showcase sales abilities plus any blockchain/crypto exposure like investing, projects, etc.
Learn the Technology: Study resources like a16z's crypto canon to deeply understand blockchain fundamentals.
Build Your Network: Attend web3 events and conferences to connect with professionals in the industry. Follow crypto thought leaders online.
Consider Specialized Training: Taking courses like Metaversity can help master crypto/blockchain topics to stand out.
Highlight Passion for Web3: Convey genuine excitement for the transformative potential of decentralized technologies during interviews.
Apply Broadly: Cast a wide net when applying to increase your chances of landing roles. Look beyond formal job boards.
Offer Insights: Provide valuable perspectives on the market to demonstrate knowledge during the hiring process.
With the right experience, knowledge, and passion, a stellar web3 sales career is attainable. This sector offers tremendous opportunities to earn substantial compensation while playing a key role in advancing blockchain adoption worldwide.
Powering the Future of All Industries with Web3 Sales
Blockchain technology is poised to transform countless industries. As a web3 sales professional, you'll play a crucial part in powering this revolution by forming partnerships and spreading adoption.
You'll also gain invaluable experience selling leading-edge technology primed to shape the future. And the expertise gained here will be invaluable as more sectors adopt decentralized solutions.
Now is the time to leverage your sales abilities to capitalize on the massive growth ahead in the Web3 space. These roles provide huge income potential while allowing you to contribute to blockchain's exciting potential.
So if you're passionate about decentralized technology, a web3 sales career is the perfect way to satisfy your interests while securing financial success.
Learn More